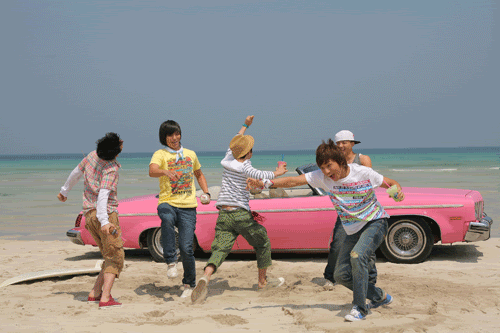 That's right, I finally thought about posting a journal to notify everyone that this is, in fact, friends only!
Only super-cool kids get to see this.
I'm more then willing to be friends though. :] Comment/message away! ♥♥
If you are, in fact, considering friendship, see if we have something in common!
Kamenashi Kazuya/KAT-TUN
Jiyong/G-Dragon/Big Bang
Ninomiya/Arashi
Kim Bum
Utada Hikaru
Koda Kumi
Dramas: Japanese/Korean
Music: Japanese/Korean/English/Occasionally Others; (I won't list because it'll take a whole entry)
Japanese Language/Culture
Graphic making/admiring
Photoshop
Taking pictures
Stalking bands that I enjoy (see first few)
Stars/Hearts/Ribbons
Blue
Art
Fashion
Family/Friends
Swimming
...to list a few.